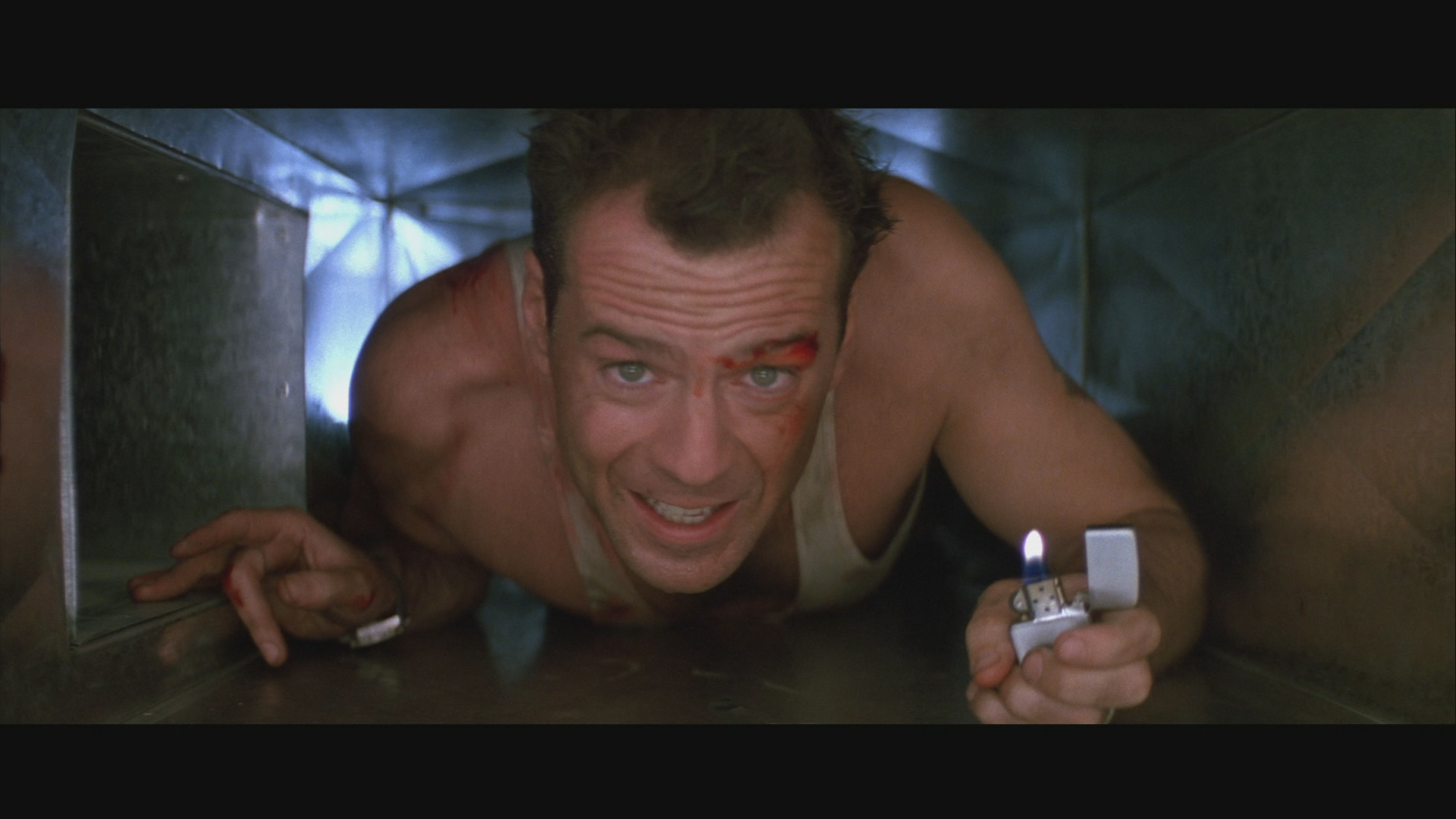 Fox continues to plow ahead with a fifth Die Hard movie, REASON AND LOGIC BE DAMNED!
Now it's got a title:
A Good Day To Die Hard
.
While I applaud the continued avoidance of boring old numbers, these titles always sound like James Bond's hand-me-downs. To be honest, I expect Bruce Willis to be assaulting our eyeballs in three dimensions in his next outing, so it's probably a minor miracle that we managed to dodge some kind of groan-inducing 3D in the title. (
DDDie Hard
anyone?) I actually think the bordering-on-silly style of the titling is really the most telling sign of Fox's planned trajectory for future McClane-centric adventures.
If they really do see this as a franchise with legs, then they'll have to move away from Bruce Willis himself and rebrand it as merely an action series featuring the proverbial fly in the ointment. While audiences were introduced to McClane's daughter Lucy in the last trip to theaters, this time we'll be shaking hands with McClane's son whose name has yet to be announced but will almost certainly be John Jr. I mean, doesn't it HAVE to be? That way Fox can ditch Willis, skew the whole thing younger and act like nothing happened. Let the casting rumors begin!
Anyway, while
A Good Day To Die Hard
will almost certainly end in (audience) tears, I'm a total sucker for this franchise, having pretty much grown up with it at this point. This time McClane will be in Mother Russia, so hopefully he'll get to face off against someone with real menace and a ridiculous accent. I'll almost certainly find myself in darkened theater once this thing gets released, but I reserve the right to complain...loudly.
Oh yeah, I almost forgot. It's getting released on Valentine's Day 2013. Counter-programming, YEAH!