It's possible that Marvel has some kind of important movie hitting theaters tonight at midnight or something, I'm not really sure. Anyway, here's your teaser poster for
The Avengers
, hitting theaters May 4, 2012.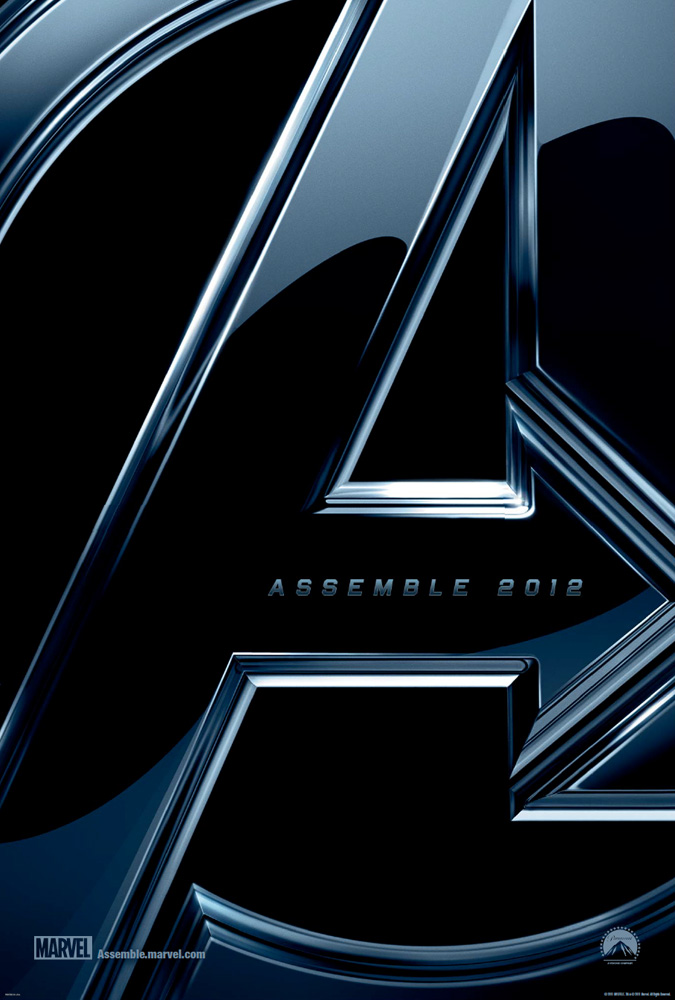 In all seriousness, while the above poster doesn't quite set the torch of creativity ablaze, I'm pretty stoked to see what Whedon pulls off. He's got an amazing cast and I have to believe that Marvel will pretty much let him go for broke, as they've essentially been building up to this movie for going on half a decade now. My screening of
Captain America
tonight better have the Avengers trailer, especially after I got boned out of the
Dark Knight Rises
trailer at
Harry Potter
last week.
Hit up Marvel to download the hi-res version.